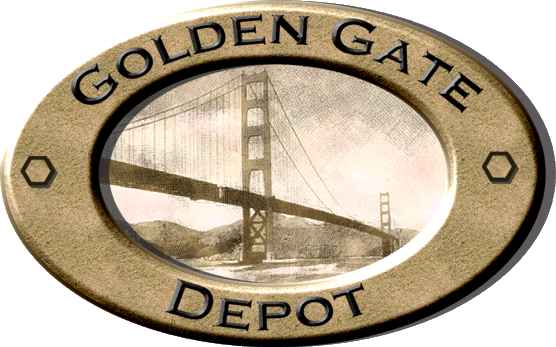 GOLDEN GATE DEPOT WEBSITE
June 20th: Summer Time... Our Hours/Days of Operation are reduced for the summer:
MONDAY and WEDNESDAY 10-3PM PACIFIC TIME (Until September)
If you call and leave a message, our secretary will answer the next day we are open. Or you can email us and get an answer quickly.

F3 Run2, Amfleet/Viewliner, HO SP AC9 Shipping July 20th, Arriving Late August. Krauss Maffei, C&O Hudson in Production Now, finishing in the Fall. SP Daylight Cars finishing late Nov/Dec.

Coming Soon: E5/E6 Run #2.

New: Collector's Edition C&O and Virginian Late Allegheny. Many special features. Only 50 produced.

OFFICIALLY LICENSED BY
© LIONEL LLC.
ELECTRIC RAILROAD IS UP AND RUNNING!!!

WE ARE READY TO SHIP YOUR ORDER BY PRIORITY MAIL!!!