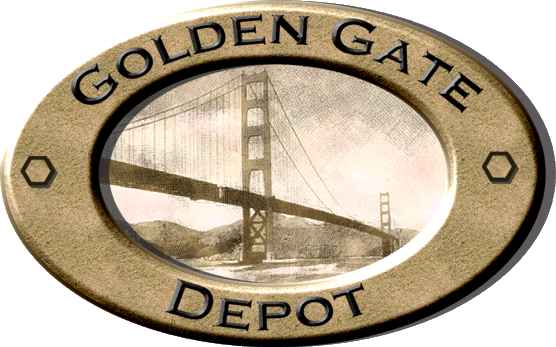 GOLDEN GATE DEPOT WEBSITE


March 15th: Shani's Back!!! MWF 10-4 Pacific Time. Adding to the Boneyard. Got some more 2 Rail Models Directly from Korea. 2R UP 9000, 2R SNCF 141R, 3R Greenliners. Email or see Boneyard as they are entered.
GP79 in a container due to arrive end of March, Will be ready to ship all paid orders First Weeks of April.
Krauss Maffei, Reservations Closing. We only have 5 reservations left to fill. F3 Run #2, reservations full, closed, in producition. GGD Amfleet / Viewliners in full production for another 2-3 months. Arriving This Summer.

MISSED OUR LATEST NEWSLETTER (UPDATED 10-05-2020)?

OFFICIALLY LICENSED BY
© LIONEL LLC.
ELECTRIC RAILROAD IS UP AND RUNNING!!!

WE ARE READY TO SHIP YOUR ORDER BY PRIORITY MAIL!!!