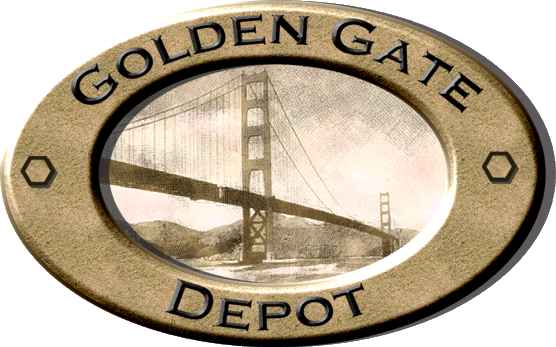 GOLDEN GATE DEPOT WEBSITE
We will be back at work in the office June 1st, with social distancing and no visitors at this time. Shani will be there to answer your calls MWF 10-4 PACIFIC TIME.

If you are calling about parts for older models, just email ME with a photo or 2 of what the problem is. Our Secretary is not equipped to answer your technical question, only ordering/reserving of new project and in stock models. Thank you all for your patience during this crazy time. We hope you all remain vigilent until we have a Vaccine. Then, we can toss those masks in the trash. Nice to be on the other side of the curve. But it's not over, so BE CAREFUL!!!

Don't hesitate to email me with your questions or comments or reservations and while your at home, Enjoy Your Hobby. Sincerely, Scott Mann

Our Factories in China are 100% Up and Running: The factory is working hard to deliver the
F3s (JUNE 20TH), NP NCL (AUG) and D&RGW L-105s (AUG).
The Design Team is working on many of the other projects too. We are not experiencing serious supply chain issues as production is centralized. Good quality takes time, so Schedule is #2, Quality is #1. Thank you all for your concerns and patronage. Keep the reservations and ideas coming.

MISSED OUR LATEST NEWSLETTER (UPDATED 05-03-2020)?

OFFICIALLY LICENSED BY
© LIONEL LLC.
ELECTRIC RAILROAD IS UP AND RUNNING!!!

WE ARE READY TO SHIP YOUR ORDER BY PRIORITY MAIL!!!