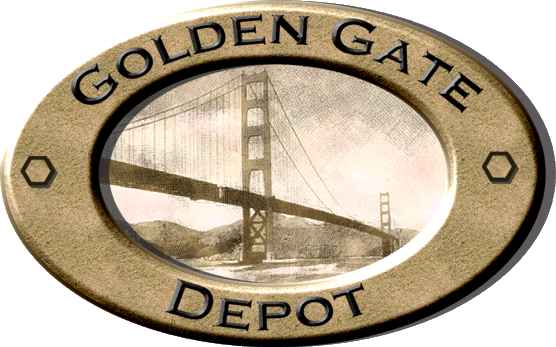 GOLDEN GATE DEPOT WEBSITE
LEFT OVER
AMFLEET/VIEWLINERS
POSTED
January 19th: Happy New Year.. We are back to MWF 10-3PM Pacific Time:

LOTS OF NEW BONEYARD MODELS - WHATS OLD IS NEW AGAIN!!!

Amfleet Cars Can Be Converted: See what's left...

Tis the season to get back into trains. And while it's tempting to buy our models from many years ago, sight unseen, we may not have the parts you need to fix or complete these models. See the Link Below and be careful out there.

OUT OF WARRANTY / 3RD PARTY, EBAY, AUCTIONS MODEL PROBLEMS

Announcing the 2nd Run E5/E6 Diesels, More exciting news coming soon.

F3 Run2, Amfleet/Viewliner, HO SP AC9 In Stock and Shipped, Krauss Maffei, C&O Hudson and SP Daylight Cars in Production Now, finishing in the November, February Delivery


New: Collector's Edition C&O and Virginian Late Allegheny. Many special features. Only 50 produced, only 15 reservations left.

OFFICIALLY LICENSED BY
© LIONEL LLC.
ELECTRIC RAILROAD IS UP AND RUNNING!!!

WE ARE READY TO SHIP YOUR ORDER BY PRIORITY MAIL!!!