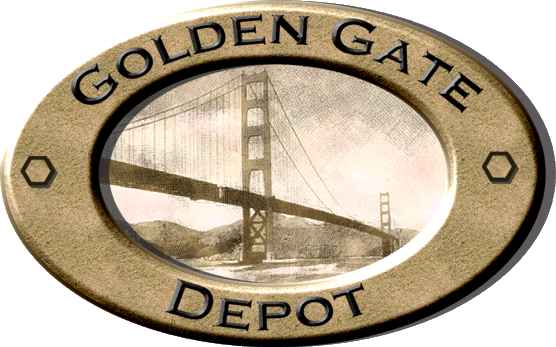 GOLDEN GATE DEPOT WEBSITE
ATTN: If you have any reservations for Sunset Models or GGD through Norm's O Scale, please email us ASAP. Especially if they are for GP7s and GP9s.

If you are calling about parts for older models, just email us with a photo or 2 of what the problem is. Our Secretary is not equipped to answer your technical question, only ordering/reserving of new project and in stock models. Thank you all for your patience during this crazy time. We hope you all remain vigilent until we have a Vaccine. Then, we can toss those masks in the trash. Nice to be on the other side of the curve. But it's not over, so BE CAREFUL!!! (This is not a political statement. This is what I tell my Family and Friends.)

Don't hesitate to email me with your questions or comments or reservations and while your at home, Enjoy Your Hobby. Sincerely, Scott Mann


MISSED OUR LATEST NEWSLETTER (UPDATED 05-03-2020)?

OFFICIALLY LICENSED BY
© LIONEL LLC.
ELECTRIC RAILROAD IS UP AND RUNNING!!!

WE ARE READY TO SHIP YOUR ORDER BY PRIORITY MAIL!!!