2R GM TRAIN OF TOMORROW
GM E7 + 4 DOMED CARS
3R GM TRAIN OF TOMORROW
GM E7 + 4 DOMED CARS
3R UP YELLOW
CITY OF SEATTLE
UP E7 + 4 DOMED CARS
GM's "TRAIN OF TOMORROW"
E-7 + "Star Dust", "Sky View", "Moon Glow", "Dream Cloud"
and UP "City of Seattle"
General Motors toured its all-dome concept train, the Train of Tomorrow, across the country beginning in 1947. It was operated on many Railroads during it's cross country tour. After the tour ended, Union Pacific purchased the four cars and assigned the Astra-Dome train, powered by an Electro-Motive 2,000-horsepower diesel locomotive, to pool service on the "City of Seattle", Seattle-Portland run. Passengers found a new way to enjoy the scenery when they rode in the Sky View diner, Star Dust chair car, Dream Cloud sleeper and Moon Glow lounge-observation car. The cars operated until the early 1960s.
MODELS ARRIVE DEC 4, 2014 - QTY LIMITED
E7 Diesel ABS Body and Horizontal Canon Motor
All Metal U-Joints
Full Cab Interior W/ Figures
ERR CRUISE, Smoke and Lighting in 3 Rail
QSI "Titan" DC/DCC with Digital Sound in 2 Rail
Cars are Aluminum Extruded Construction
Each car is prototypically detailed and lettered
Cars have Figures and Lights, even in the dome.
Full Interior Details Prototypical for Each Car
072 3 Rail Track, 56" Radius 2 Rail Track Compatible
Estimated MSRP E7 + 4 Custom Dome Cars $1549.95
Order your "Train of Tomorrow" Today

| | |
| --- | --- |
| GM's Original Brochure | The Cars |
| | |

GM Train of Tomorrow

Union Pacific
"City of Seattle"



Erie Caboose
2R Erie Caboose
SOLD OUT
3R Erie Caboose
IN STOCK NOW!!!
"Everything we have been waiting for... Sam
Switched - LED Marker LIGHTS
LIGHTED INTERIOR WITH FIGURES
ONLY $299.95 + S&H
A Fantastic Steam Era ERIE CABOOSE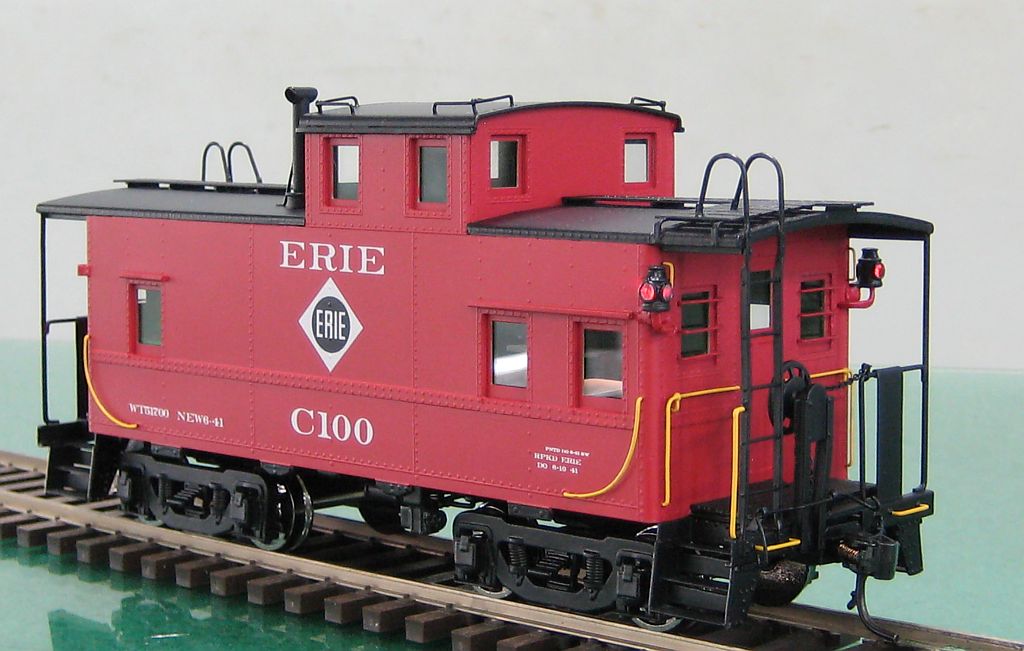 All Brass Construction
Fully Detailed Interior , Lighted
3R Available - 2R Sold Out.
054 3 Rail Track, 48" Radius 2 Rail Track Compatible
$299.95 MSRP
9 Caboose Numbers 101, 109
B&O P-7E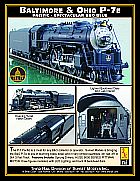 2R B&O P-7E
3R B&O P-7E
IN STOCK NOW!!!
"The Most Beautiful Model Sunset has made so far." - Chicago Show B&O Fan
Lighted Backhead Dials (WOW!!!)

B&O Fans Rejoice.... Finally a correct P-7e, with Box Poc Drivers, Blue Boiler and Tender, just like the B&O Had.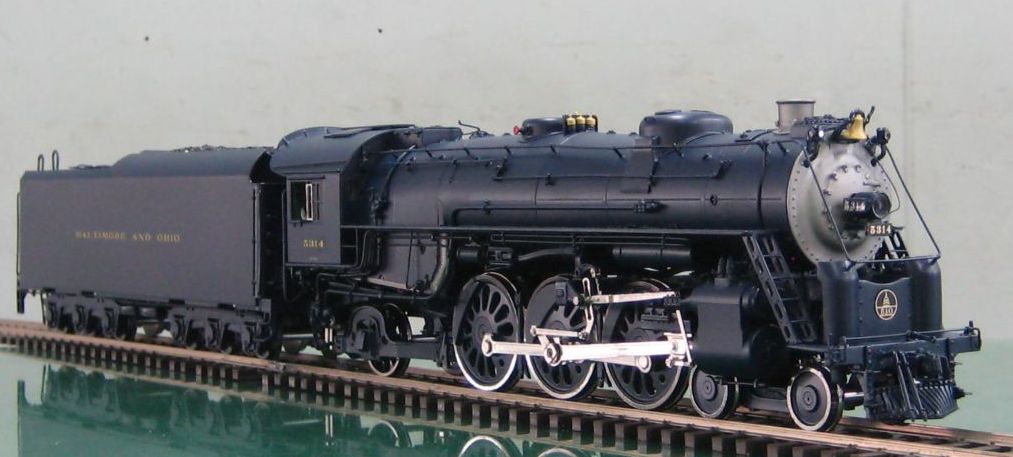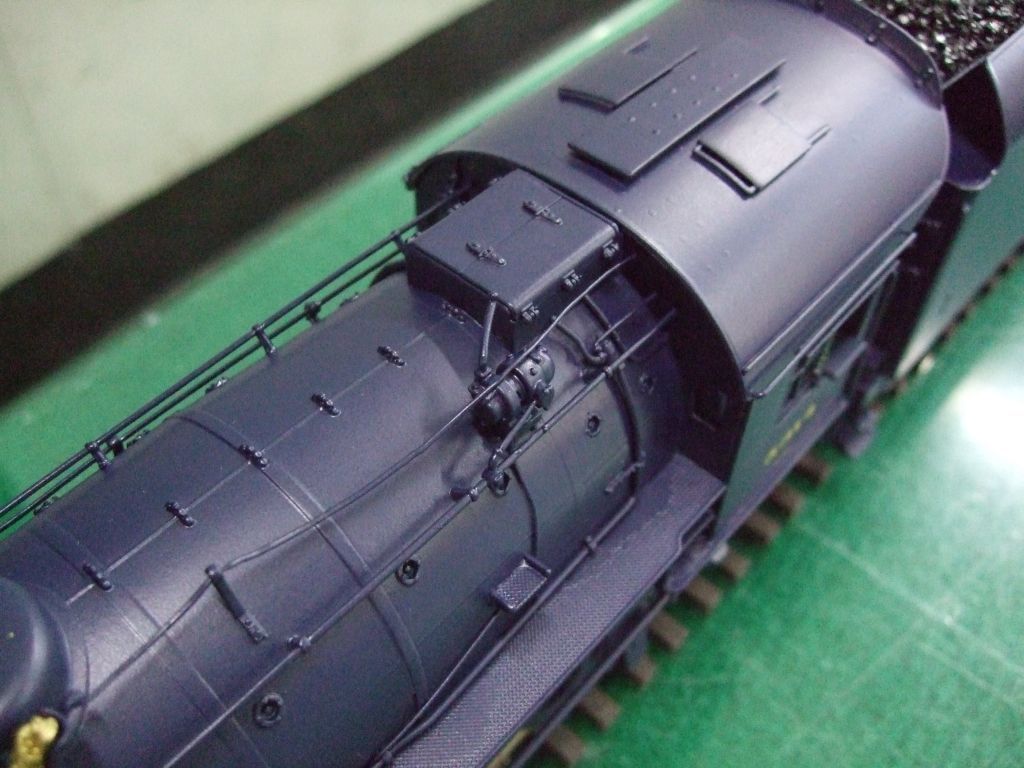 All Brass Construction
Fully Detailed Backhead
ERR CRUISE in 3 Rail
TMCC/ Railsounds 4.0
Compatible with Legacy, DCS, TMCC, Conventional Control in 3 Rail
Coil Couplers in 3 Rail
Available in 2R or 3R
054 3 Rail Track, 48" Radius 2 Rail Track Compatible
$1399.95 MSRP
1 Engine number #5314

B&O P-7e
Pacific

BLUE ENGINE
AND TENDER
3R VERSION 1:
LETTERED "STRASBURG"
10,000 GALLON TENDER
CALL - ONLY 1 LEFT
3R VERSION 3:
IN SERVICE LETTERED "N&W"
12,000 GALLON TENDER
3R VERSION 2:
STRASBURG ENGINE LETTERED "N&W"
2R VERSION 3:
IN SERVICE LETTERED "N&W"
12,000 GALLON TENDER
2R VERSION 1: LETTERED "STRASBURG"
10,000 GALLON TENDER
Norfolk and Western
Class M "MOLLIES" 4-8-0
Sunset Models has brought you 3 Versions of the Mollies:
Version 1: "STRASBURG" High Headlight, 10,000 Gallon USRA Tender
#475 SOLD OUT
Version 2: Same as Version 1 with N&W on the tender.
SOLD OUT 2R & 3R
Version 3: "IN SERVICE" N&W M, Middle Headlight, 12,000 Gallon N&W Tender
3 Eng. Nos. SOLD OUT 2R
All Brass Construction
Fully Detailed Backhead
ERR CRUISE in 3 Rail
TMCC/ Railsounds 4.0
Compatible with Legacy, DCS, TMCC, Conventional Control in 3 Rail
Coil Couplers in 3 Rail
Available in 3R
054 3 Rail Track, 48" Radius 2 Rail Track Compatible
3 Engine numbers each to be made. #475 (Strasburg)
PRODUCTION MOVED TO PREMIER BUILDER
NEW I3D DESIGN TEAM - RE DESIGN

N&W M
Baker Valve Gear
Centered Headlight
Longer 12,000 Gallon Tender

N&W M #475
Strasburg RR
High Headlight
Baker Valve Gear
USRA 10,000 Gallon Tender

Photo from Wikipedia