a division of Sunset Models Inc.
37 S. Fourth Street Campbell, CA 95008
Phone: 408-866-1727 Fax: 408-866-5674
---
We are sad to tell you that Morton Mann, founder of Sunset Models Inc. has passed away, May 6, 2007. He was 78 years old and survived by his wife Gerre of 52 years and Son Scott, Edward and Daughter Margo.

We want you to know that we (Scott, Gerre and Company) are continuing the tradition of excellence in model scale fidelity and great customer service that Mort had implemented over 30 years ago at Sunset Models. We appreciate your support and business over the years and look forward to many more wonderful years of model making.

Sincerely,

Scott Mann

Below is a photo of Mort (LEFT) and Scott (RIGHT) a few years back.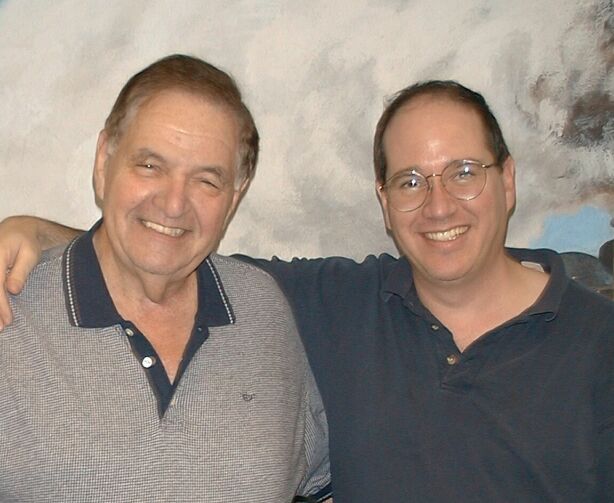 BACK TO HOME PAGE

, or call 1-925-820-7701 for more information from our helpful staff. also 408-866-1727